MAKE FRIENDS . FIND SUPPORT . HELP OTHERS . EMBRACE RECOVERY

Add Your Site

Please NO commercial sites. This directory is reserved for personal recovery blogs.

Member Login

For news, forums, history, gifts and more visit Sober Sites Thank You~
Site Of the Moment:
Bridging the Gap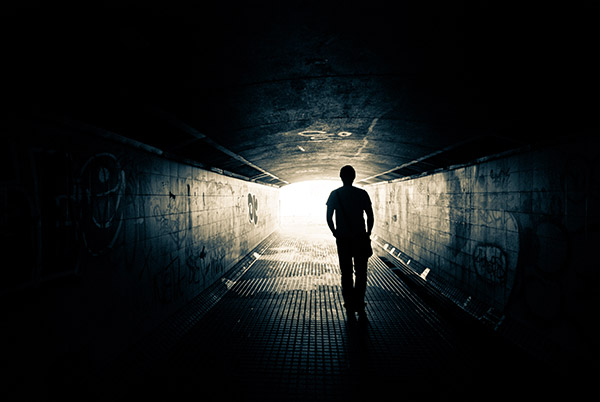 Bridging the Gap between a life in active alcoholism to the experiences of sobriety.
Rank
Site
In
Out

1

DrinkyMcDrinksTooMuch

772
1684
The adventures of newly sober guy, DrinkyMcDrinksTooMuch

2

Addiction Blog

149
1259

Addiction Blog explores issues about alcoholism and drug addiction, especially Rx addiction. We offer medical information for substances users where they're at along the spectrum of abuse.

3

The Recovery Revolution [formerly KLEN+SOBR]

113
291

Shunning stereotypes and shattering stigma of being in recovery from alcohol and other drugs. Home of the Since Right Now Podcast.



4

UnPickled

86
1349
Secretly quitting my secret habit of secretly drinking, while sharing my story with the world.

5

Guinevere Gets Sober

86
2374
Offering news, reviews, and straight talk about addiction and recovery... and of course great stories...

6

Sober Courage

58
673

An inspirational blog about celebrating life in recovery. Come join me on the journey from liquid courage to sober courage, one day at a time!

7

Alcoholism-A Life Sentence

56
1344

My story of recovery from Alcoholism and Depression.

8

ahangoverfreelife

47
1921
Waking up to the sobering reality that booze is the problem not the solution.

9

angrysoberdude

43
1260

Things you don't hear shared at meetings.

10

The Adventures Of a Sober Señorita

35
439
I write about being a young independent woman in recovery and the strengths and vulnerabilities of sobriety.
"Every day I remind myself that my inner and outer life are based on the labors of other men,
living and dead, and that I must exert myself in order to give in the same measure
as I have received and am still receiving."

Albert Einstein US (German-born) physicist (1879 - 1955)



Rank
Site
In
Out

11

Catholic Alcoholic

34
1064
Wife, mother, sister, daughter, friend, daughter-in-law, business-owner, old-house fixer upper, labrador-lover. Cradle Catholic. Alcoholic. I love Saint Catherine of Siena and Saint Mary Magdalene. M

12

Alcohol Free - A Year or More With No Booze

30
1543
I'm writing in this blog everyday for a year, at least, that I plan to spend sober.

13

The Junky's Wife

29
899



14

My Side of the Street

27
2968
I am 44, hiv+ now going on 18 years, I am 10+ years clean and sober. I live in Montreal, I am married to my partner Peter and I am retired from education and into the next stage of my sober life.

15

The official blog of: Changing Lives Foundation

27
1105

We provide substance abuse hope, info and interesting links to families in crisis. From Joe Herzanek/author of the award-winning book "Why Don't They Just Quit?" and Changing Lives Foundation

16

Veronica Valli Sober Girl

24
863
Sober Girl telling the world Recovery Rocks! Resource for all matters of alcoholism and addiction. Weekly Recovery Rocks interviews with people in recovery that are focused on what's great about being sober, NOT reliving the horror of rock bottoms.

17

And Everything Afterwards

20
630
A personal blog about giving up alcohol and the interaction between addiction and motherhood

18

Sober is the New Black

19
530

Living a fun fabulous and fashionable life without booze and blogging about it here!

19

Geisha, Interrupted

19
963
The sobriety blog of a former bar hostess in Tokyo.

20

addictShun | addictions

17
446
There is one who shuns addiction but attracts addicts as well as the addict who causes those to shun them. addictSHUN: everyone is touched by this. Find recovery here.
"You gain strength, courage and confidence by every experience in which you really stop to look fear in the face.
You are able to say to yourself, 'I have lived through this horror. I can take the next thing that comes along.'
You must do the thing you think you cannot do.

Eleanor Roosevelt US diplomat & reformer (1884 - 1962)



Rank
Site
In
Out

21

Dadonfire

17
1608
DadOnFire.net is a not for profit outreaching online web log committed to sharing experience and solutions with families and communities impacted by addiction.

22

recovery connections

16
476
Recovery Connections
We must be united in the war against addiction! My mission is to unite organizations,support groups, and everyone else who needs a helping hand. I am here to educate equip and develop a Recovery resource Network. My hope is that ever

23

dryblog

16
1204

Alcoholism, addiction, and recovery support links, quips, and quotes. Website and blog link exchange, and a daily web diversion updated one day at a time!

24

a family in recovery

15
485
Daily chronicle of recovery from alcoholism in the first 90 days and beyond written by a recovering alcoholic and his wife. Discusses recovery as a family him-putting sobriety first her-learning compa

25

Life Corked

15
746
My life as a recovering alcoholic and stay-at-home mom - and all that I'm passionate about.

26

Blog at AmeliaRoom.com

15
621
Invited special surprise guest authors submit a blog entry.

27

Whoa!-briety

14
401
The concept of WHOA!-briety is a simple one: That there is much more to life than just being sober.

This forum is about how YOU interpret that simple sentence.

Browse, comment, and/or submit your own post.

This blog exists for the benefit of the

28

Just For Today Meditations

14
2139

Just For Today Meditations is a site built in helping us in Maintaining A Life

29

Alcoholic Outsider Artist

14
625



30

Spiritus Contra Spiritum

14
293
One man's experiences in 12 step recovery and the spiritual life.
"Courage is fear that has said its prayers."

Dorothy Bernard



Rank
Site
In
Out

31

Journey Thru Psalms...An Addict's Perspective

14
678
After several years of struggling with Sex Addiction and Alcoholism I made a conscious decision that I was going to do whatever it took to better manage my life. This blog documents that story.

I realized half measures availed me nothing – I would go

32

MikeLRecovery

14
827

Recovering alcoholic's blog on various aspects/thoughts on AA, the recovery process, spirituality, and meditation.

33

frumstepper

13
403

A Frum (Jewish) Twelve Stepper (12 steps) writes (using "meditation books" as an inspiration )about how she is continually reminded that "Hashem (G-d) is driving the bus",and about her efforts to

34

Recovery Archive

13
982

It's a 'trail of breadcrumbs' for my Sponsees, myself, and for anyone else that finds it useful! It saves me having to repeat myself, and helps me remember what works.

35

Sober For A Year

13
511
On October 30th 2009, around 1:00 am, I decided to stop drinking (or taking anything stronger than coffee) for an entire year! All proceeds raised during this challenge will be donated to charity. Thi

36

God-loving Buddhist drunk

13
265
I am an alcoholic sober in Alcoholics Anonymous since September 9, 1999. I have long been convinced of the essential compatablity of AA and Buddhism, and would like for this blog to be an exploration

37

I Will Start With Water

13
164
I'm an American living in Cairo, Egypt. This is my place to process life without the drink, the biggest thing I've done in a long time.

38

Methadone Pretty

13
1104

My tentative steps back into a non junky reality and my experiences with Methadone Maintenance Treatment.

39

12stepsthinkaboutit

13
1766

Al-anon, ACA (ACoA) 12 step related readings and articles. This is my way of giving back!

40

SoberChrystal

12
1043

AA doesn't work for me. Connections are what I crave...and... well...booze. Seattle.
"We learn by example and by direct experience because
there are real limits to the adequacy of verbal instruction."

Malcolm Gladwell, Blink: The Power of Thinking Without Thinking, 2005



Rank
Site
In
Out

41

Sober Grace

12
233
Finding and practicing grace in recovery

42

Sober Inspiration

12
396

Strange crap just happens in sobriety. Here are some of those stories.

43

Grateful For Recovery

11
170
I am an alcoholic in recovery. I blogged under the former site livefortodaysober.blogspot.com. I just got my own personal website to share my story of recovery and education about addiction.

44

My Fabulous Disease

11
830
I'm an HIV+ gay man in recovery from drug addiction. What's not to love? Check out my ongoing video blog with special guests, fun writing, and inspiration!

45

Bob's Thoughts

11
881
This is my personal Blog where I put down some useful information, thoughts, photographs and pictures, rants and raves, on paper as it is, about my life and times, travels, moutain biking and adventures around the country

46

The Empty 12 Pack

10
526
Musings on sobriety and living sober from a Gen X dad.

47

Sober Re-Sources

10
748

Dynamic addiction news gathering, plus opinions and articles From AA to Zoloft;)
Something New Every 24.

48

Sober Boots

10
1776

A blog by Heather Kopp, author of Sober Mercies: How Love Caught Up with a Christian Drunk. Her boots got sober in 2007 when she stopped hiding alcohol in them. She writes about faith and addiction.

49

Gospodi Pomiluj

9
688

Going Sober DOS 6/11/07
Relieve me of the Bondage of Self

50

Finding Sobriety

9
471

Nationwide AA Meeting & NA Meeting Finder
"It is said an Eastern monarch once charged his wise men to invent him a sentence
to be ever in view, and which should be true and appropriate in all times and
situations. They presented him the words: "And this, too, shall pass away.""

~ Abraham Lincoln



Rank
Site
In
Out

51

real12steprecovery

9
853

How to get and stay clean and sober the 12 step way

52

High Wire Girl

9
451
I've always had this brain and heart.
Now, they work properly.

53

esperanza--the blog

9
83

Alcohol-related issues, my recovery, the highs and the lows, and everything in between.

54

Spilled Wine

9
103
I am quitting drinking in 2016. In Spilled Wine, I will record that journey and my discoveries, especially about alcohol and women.

55

kickin tina

8
6924
life after meth is when the party begins. gay man in search of emotional and spiritual sobriety since 9/28/2004.

56

Sober Life

8
800
A blog about my adventurous journey through the struggles and triumphs of living life alcohol free with the help of the rooms and the 12-steps.

57

Pandamoanium

8
570
Australian mother of two writes with brutal honesty and dark humour about the challenges she faces every day as she deals with chronic pain, recovery from alcohol addiction, dealing with mental illnes

58

Journey To Sober Living

8
262
Just an alcoholic 30 something gal sharing her journey to sober living.

59

The Adventures Of A Sober Mommy

8
1044
Hi! I'm Amanda! I've got three girls (you might know me as mom23greatgirls) that I love with all my heart. I also have a husband and I love him too - sometimes with the rest of my heart. LOL I'm the sober mommy because that's what I am a mommy who is

60

TwelveBeadsBlog

8
730



61

Oh For The Love Of...Me

7
564

Just another 50+ woman trying to keep her shit together.

62

Sincerely Sober

7
320
An honest, live, interactive self-portrayal of one alcoholic's quest of recovery.

63

*~*Cross Addicted*~*

7
383
Addiction, Recovery, 12 Steps. There is a solution and I've been blogging here to share what I've learned about it in 20 short years...

64

Ask Recovery Rob

7
173

Ask Recovery Rob is a website for people in the addiction recovery community. Whether you are an addict, living with an addict, or know one, this is a safe place for you to ask for addiction advice an

65

Mommy's Journey Take 3

7
431

A single mom trying to find sobriety for the 3rd time.

66

Sid's Recovery Blog

7
1150

This is my journey through recovery from sexual (& other) addictions, showing how my Creator is using the the 12-Step Christian recovery model to give me relieve from the behaviors that bring me pain.

67

One Primary Purpose

7
198
Observations from life on the road (of recovery).

68

The Trudge Report

6
552
A sober & single mom on the road to happy destiny!

69

BrainDead Genius

6
225

This guy was GENIUS enough to sit down and shut up while people were trying to show his BRAINDEAD ass how to live...

70

Sober and Skinny

6
1345

I blog about recovery after I almost died from liver failure at 37. Now at 43 I'm sober, broke, divorced and 100 lbs. lighter. Trying to find happy. "We can all change the end of our stories."
Page: [1]
2
3
4
5
6
7
8
9
Last Update: Sun, 02.07.16 13:34
Next Update: Sun, 02.07.16 14:04
Next Reset: Sun, 12.25.16 8:46
Sites: 679