MAKE FRIENDS . FIND SUPPORT . HELP OTHERS . EMBRACE RECOVERY

Add Your Site

Please NO commercial sites. This directory is reserved for personal recovery blogs.

Member Login

For news, forums, history, gifts and more visit Sober Sites Thank You~
Site Of the Moment:
esperanza--the blog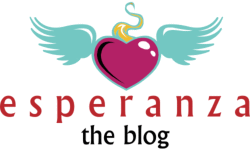 Alcohol-related issues, my recovery, the highs and the lows, and everything in between.
Rank
Site
In
Out

1

DrinkyMcDrinksTooMuch

1772
2313
The adventures of newly sober guy, DrinkyMcDrinksTooMuch

2

Recovery Unsensored

420
155
Personal articles about my past life in active addiction. Articles chronicling my victories and struggles on my current path in recovery. In hopes to
inspire,motivate and encourage those seekingchang

3

Addiction Blog

298
1585

Addiction Blog explores issues about alcoholism and drug addiction, especially Rx addiction. We offer medical information for substances users where they're at along the spectrum of abuse.

4

Guinevere Gets Sober

250
2731
Offering news, reviews, and straight talk about addiction and recovery... and of course great stories...

5

Daily Recovery Club

242
107

We're fighting addiction together. Join our honest community of recovery warriors.

6

UnPickled

212
1821
Secretly quitting my secret habit of secretly drinking, while sharing my story with the world.

7

ahangoverfreelife

154
4867
Waking up to the sobering reality that booze is the problem not the solution.

8

Catholic Alcoholic

135
1324
Wife, mother, sister, daughter, friend, daughter-in-law, business-owner, old-house fixer upper, labrador-lover. Cradle Catholic. Alcoholic. I love Saint Catherine of Siena and Saint Mary Magdalene. M

9

The official blog of: Changing Lives Foundation

109
1314

We provide substance abuse hope, info and interesting links to families in crisis. From Joe Herzanek/author of the award-winning book "Why Don't They Just Quit?" and Changing Lives Foundation

10

Veronica Valli Sober Girl

102
1138
Sober Girl telling the world Recovery Rocks! Resource for all matters of alcoholism and addiction. Weekly Recovery Rocks interviews with people in recovery that are focused on what's great about being sober, NOT reliving the horror of rock bottoms.
"Every day I remind myself that my inner and outer life are based on the labors of other men,
living and dead, and that I must exert myself in order to give in the same measure
as I have received and am still receiving."

Albert Einstein US (German-born) physicist (1879 - 1955)



Rank
Site
In
Out

11

My Side of the Street

97
3195
I am 44, hiv+ now going on 18 years, I am 10+ years clean and sober. I live in Montreal, I am married to my partner Peter and I am retired from education and into the next stage of my sober life.

12

Jessica's Recovery Blog

90
154

Jessica's take on an Integrated Whole Recovery. Includes discussion of alcoholism and pregnancy.

13

The Junky's Wife

81
1149



14

Sober Sassy Life

80
51
Resources and community to support an awesome Sober Sassy Life

15

Sober Courage

79
1007

An inspirational blog about celebrating life in recovery. Come join me on the journey from liquid courage to sober courage, one day at a time!

16

Endless Rivers of Hope

76
58
March 7th, 2017 is my one year mark. I share my journey of recovery, my walk with God, and my photography, which is a new hobby!

17

Geisha, Interrupted

71
1170
The sobriety blog of a former bar hostess in Tokyo.

18

Getting Out from Going Under

66
139

A guide to recovery for compulsive debtors and spenders. Contains HUNDREDS of articles to help you work a program of recovery around compulsive spending and debting. Links to our weekly podcast, "I C

19

whiskey and porn for everyone

63
1717
self help for thinking people. Recognizing that change isn't an event, but the process. Alcoholism and Recovery, Domestic Violence and Abusive Love, Yoga and Meditation, Creativity and Writing, and Self Help for everybody

20

Alcohol recovery blog

57
124
Ialcoholrecovery blog is the personal journal of anonymous who was started right after he left 28 day inpatient rehab. This blog is full of tips how to stop drinking, live sober life and various recov
"You gain strength, courage and confidence by every experience in which you really stop to look fear in the face.
You are able to say to yourself, 'I have lived through this horror. I can take the next thing that comes along.'
You must do the thing you think you cannot do.

Eleanor Roosevelt US diplomat & reformer (1884 - 1962)



Rank
Site
In
Out

21

Sober is the New Black

44
780

Living a fun fabulous and fashionable life without booze and blogging about it here!

22

Sober Grace

43
461
Finding and practicing grace in recovery

23

And Everything Afterwards

41
901
A personal blog about giving up alcohol and the interaction between addiction and motherhood

24

Alcohol Free - A Year or More With No Booze

34
1805
I'm writing in this blog everyday for a year, at least, that I plan to spend sober.

25

Journey To Sober Living

33
431
Just an alcoholic 30 something gal sharing her journey to sober living.

26

SoberChrystal

32
1312

AA doesn't work for me. Connections are what I crave...and... well...booze. Seattle.

27

I Will Start With Water

30
380
I'm an American living in Cairo, Egypt. This is my place to process life without the drink, the biggest thing I've done in a long time.

28

Maintaining Miracles

30
6
An addiction recovery site focused on empowering women in recovery. We don't glorify war stories. We help to create a new life in recovery and grow to be a kick ass sober woman.

29

From the Heart

30
401

Come join me as we ponder recovery, connection, life on life terms, and the wonder of second chances.All are welcome!

30

My Fabulous Disease

29
1007
I'm an HIV+ gay man in recovery from drug addiction. What's not to love? Check out my ongoing video blog with special guests, fun writing, and inspiration!
"Courage is fear that has said its prayers."

Dorothy Bernard



Rank
Site
In
Out

31

Hurrah for Coffee

28
50
Hurrah for Coffee is a 38-year-old mother of two who used to be severely addicted to alcohol. She has seen what lies at the bottom of a bottle of Gin and it ainít rainbow unicorns!

32

12stepsthinkaboutit

24
1936

Al-anon, ACA (ACoA) 12 step related readings and articles. This is my way of giving back!

33

Alcoholic Outsider Artist

24
818



34

Naked Daze with Dave

22
1217

The spiritual inward journey to the path of the unknown

35

Stopping-Drinking.com

22
21
It's a blog about the 5 steps I took to give up binge drinking, and many posts about what I've discovered now I lead a sober life. It's a well visited blog with over 1,300 comments to date.

36

The Adventures Of A Sober Mommy

22
1206
Hi! I'm Amanda! I've got three girls (you might know me as mom23greatgirls) that I love with all my heart. I also have a husband and I love him too - sometimes with the rest of my heart. LOL I'm the sober mommy because that's what I am a mommy who is

37

Methadone Pretty

21
1241

My tentative steps back into a non junky reality and my experiences with Methadone Maintenance Treatment.

38

Sid's Recovery Blog

20
1307

This is my journey through recovery from sexual (& other) addictions, showing how my Creator is using the the 12-Step Christian recovery model to give me relieve from the behaviors that bring me pain.

39

Recovery Writings and Blogs

20
47
A collection of my personal memoirs showing my battle with addiction. As well as my favorites hand-picked from around the web.

40

Alcoholism-A Life Sentence

19
1604

My story of recovery from Alcoholism and Depression.
"We learn by example and by direct experience because
there are real limits to the adequacy of verbal instruction."

Malcolm Gladwell, Blink: The Power of Thinking Without Thinking, 2005



Rank
Site
In
Out

41

Rebelling Dogs (agnostic and freethinkers)

19
498

A secular look at 12-Step life from a 40-year-sober "unbeliever" as Bill W calls us, hosts a radio show (podcast) called, Rebellion Dogs Radio. I'm a journalist (music/finance/recovery lifestyle) a

42

Dadonfire

18
1788
DadOnFire.net is a not for profit outreaching online web log committed to sharing experience and solutions with families and communities impacted by addiction.

43

Oh For The Love Of...Me

17
776

Just another 50+ woman trying to keep her shit together.

44

It's Never Too Late for a New You

16
571
This is the diary of a girl who decided after about 10 years of hard partying and social drinking that maybe alcohol wasn't the best thing for her life. In this blog you will follow her journey as sh

45

smswaby.wordpress.com

16
25
A mental health and addiction recovery blog. I write about life from a healing and recovery perspective.

46

The Recovering Alcoholic

15
679
I've recently discovered that after years of denial and excuses, I'm an alcoholic. I'm 26 years old, and this is the story of my journey.

47

DoubleWinners

14
439
My blog is giving voice to the "double-winner"--the person who is active in recovery through 12-step programs of both Alcoholics Anonymous and Al-Anon. The nature of the disease of alcoholism is based around the alcoholic's behavior which heavily influenc

48

A Guy Like Me

14
308
Journey of a 30 something as I try to find my identity as a gay, sober, southerner.

49

Recovery Archive

13
1156

It's a 'trail of breadcrumbs' for my Sponsees, myself, and for anyone else that finds it useful! It saves me having to repeat myself, and helps me remember what works.

50

SoberCoping

13
37

A funny, inspirational, and honest take on recovery.
"It is said an Eastern monarch once charged his wise men to invent him a sentence
to be ever in view, and which should be true and appropriate in all times and
situations. They presented him the words: "And this, too, shall pass away.""

~ Abraham Lincoln



Rank
Site
In
Out

51

kickin tina

13
7118
life after meth is when the party begins. gay man in search of emotional and spiritual sobriety since 9/28/2004.

52

The Second Coming of Bacchus

13
170

A gay Pagan dude in recovery who works in property management and says inappropriate things. All prayers welcome.

53

With Drunken Lucidity

13
106

I'm a single, sober mama recently transplanted to OR from CA. I've been sober since 2008, and am currently on a path trying to figure out what best serves my sobriety and my son.

54

Sincerely Sober

13
538
An honest, live, interactive self-portrayal of one alcoholic's quest of recovery.

55

Susanne Blumer

12
10

Sharing my recovery journey from addiction & my Christian faith. I also write children's books but not about recovery. :)

56

The Air of Elsewhere

12
292
Stories from a once-drunk writer with a sense of humor. Check out the "Am I An Alcoholic?" page if you're wondering.

57

Pandamoanium

12
711
Australian mother of two writes with brutal honesty and dark humour about the challenges she faces every day as she deals with chronic pain, recovery from alcohol addiction, dealing with mental illnes

58

after the pop

11
1558

musings from a colorado gay man living in long term recovery and working with others along the way.

59

Insights of a Sober Yogi

11
794
The journey of sobriety, supported by yoga and other spiritual practices.

60

Zenith Chasing

11
242
A twenty-something, female, east-coast transplant, creatively inclined, dirt poor, recovering addict documents her struggles and triumphs as she claws her way towards her dream of a happy and productive life in San Francisco.

61

WanderingAddict

11
51
Recovery in Progress

62

My journey from Addiction to Redemption

11
297

This is my story of learning to live a sober life, my journey of addiction to redemption.

63

Sober GIrl

10
559

I Am A Sober Girl is the musings of a recovered alcoholic. That is, a female alcoholic, sober with the help of a well-known 12-step program.

64

angrysoberdude

10
1590

Things you don't hear shared at meetings.

65

*~*Cross Addicted*~*

9
500
Addiction, Recovery, 12 Steps. There is a solution and I've been blogging here to share what I've learned about it in 20 short years...

66

Grateful For Recovery

9
302
I am an alcoholic in recovery. I blogged under the former site livefortodaysober.blogspot.com. I just got my own personal website to share my story of recovery and education about addiction.

67

Sober Life

9
954
A blog about my adventurous journey through the struggles and triumphs of living life alcohol free with the help of the rooms and the 12-steps.

68

recovery connections

9
645
Recovery Connections
We must be united in the war against addiction! My mission is to unite organizations,support groups, and everyone else who needs a helping hand. I am here to educate equip and develop a Recovery resource Network. My hope is that ever

69

real12steprecovery

9
1020

How to get and stay clean and sober the 12 step way

70

esperanza--the blog

9
228

Alcohol-related issues, my recovery, the highs and the lows, and everything in between.
Page: [1]
2
3
4
5
6
7
8
9
Last Update: Fri, 06.23.17 17:22
Next Update: Fri, 06.23.17 17:52
Next Reset: Sun, 12.24.17 9:23
Sites: 744